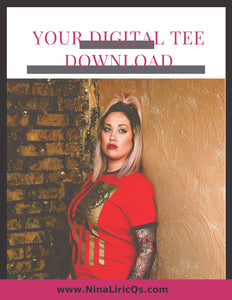 How to start your very own Online T-shirt Shop with $0.
Here's What You Will Learn:
How to easily design t-shirts with no graphic design experience.
Where to get low cost designs.
How to build your own website that doesn't cost a dime.
Choosing the right t-shirt supplier to fulfill orders without having to purchase inventory.
How to promote your business and get your first sale without money.
Bonus Material added to digital download.
Digital Download will be sent to your e-mail.